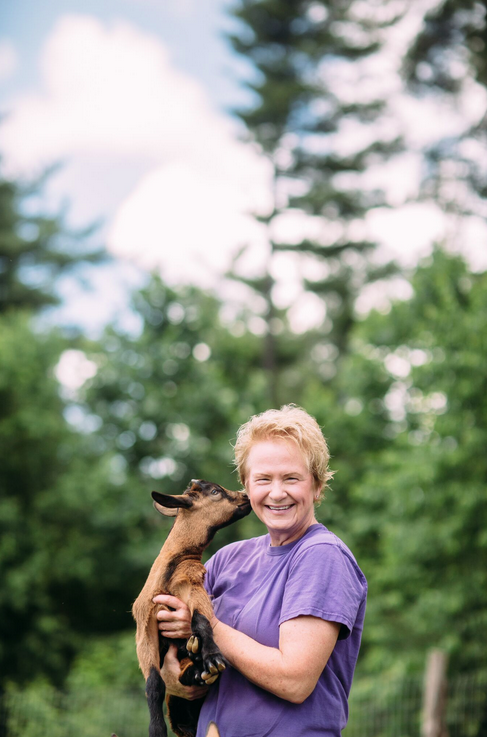 Jump on the REAL FOOD CAMPAIGN! That's correct…the future of healthy soils, healthy foods, healthy animals and healthy people! Fields of Gold Farm is an agriculture project rooted in the production of nutrient dense, high vitality food, by establishing a new standard for growing food for our world. These 'Beyond Organic' practices increase overall production, increase inherent nutritional food values, creates a healthier and longer shelf life, remineralize the earth, make our soils more prolific with good biology, create improved plant fertility, plus build pest and disease resistance in our soils as well as in our bodies. What an amazing combination for REAL HEALTH, from the soil up! Crop production with balanced nutrition is a must.  Many articles and research papers have been published pointing to the fact that our poor agricultural practices have contributed directly to the failing health and disease of our global population.
Demand Real Organic Food from Real Organic Farmers. There seems to be Two Organic Labels in the World... choose the one that's the Real Deal!
Not only is our health being effected adversely, but it's also taking a severe toll on our environment, animals, water and air quality, weather patters and so on. Fields of Gold Farm believes in a better way of agriculture and feeding our communities to support great health and vitality. We successfully accomplished this mission in 2009 and 2010 during our first two years of operation. Our pictures show our achievements. We saw directly how farming with a different perspective connected with our local community and created a deep positive response in the marketplace for our special produce and plants for our organic growers. We have proven ourselves and we want to continue this great story. We have the correct formula for growing superior food while being sustainable and profitable at the same time. A powerful victory indeed… but the journey is not over yet! We are actively looking for funding to keep our project on the cutting edge of this agricultural movement. Biological agriculture is one of the answers to balancing out our current upside down food equation and is a major key to life. Please join us and help us to successfully do our good work that is ahead of us. It takes more than a few to make this opportunity a reality. Let us work together as a team to accomplish these many goals of healthy food and healthy living. Please check out and donate to our Fields of Gold Foundation, a 501(C)3 registered foundation created to promote nutrient dense agriculture research, development and education. Thank you for your support!
And He has brought us to this place and has given us this land, a land flowing with milk and honey.

 
Deuteronomy 26:9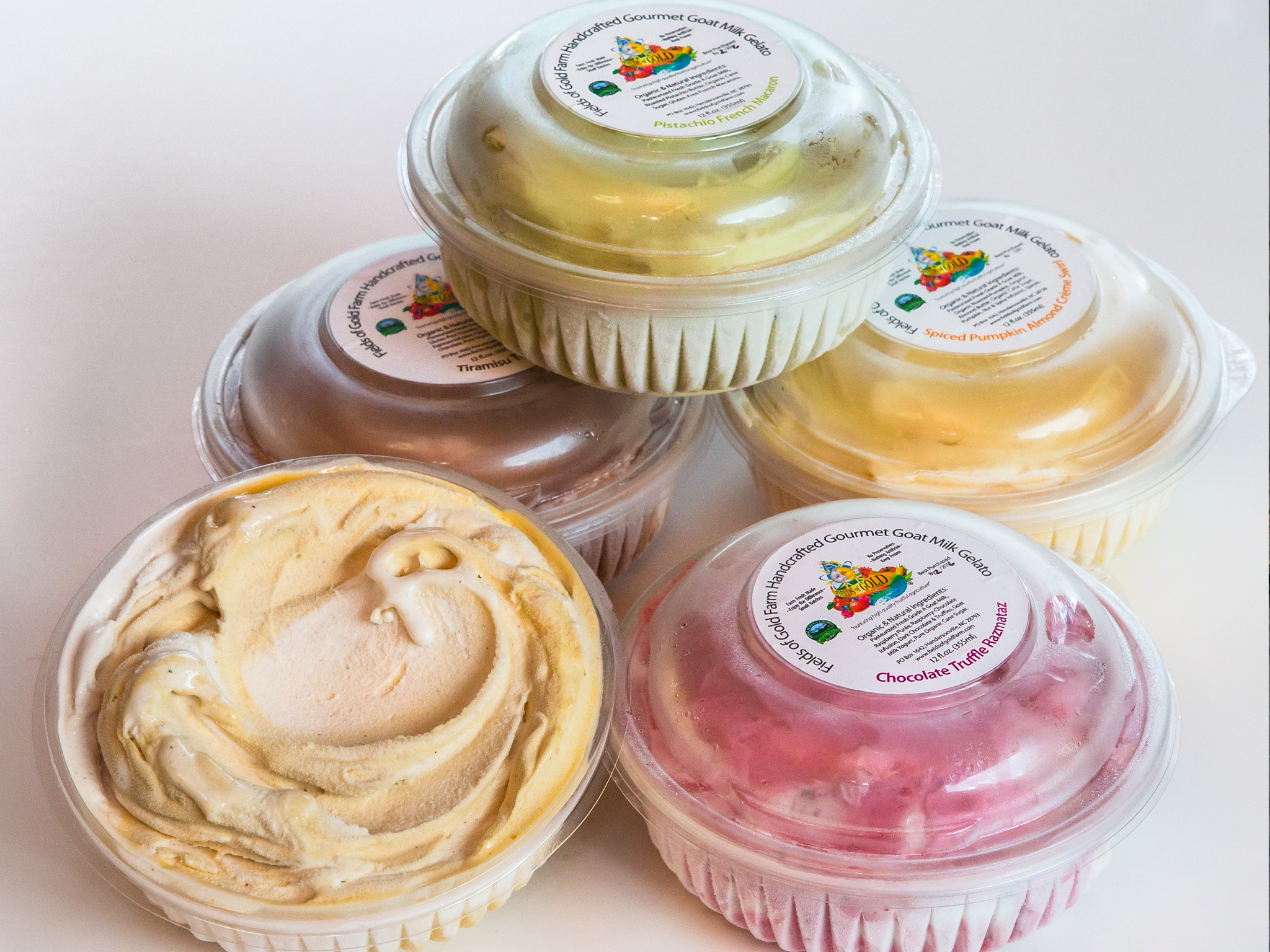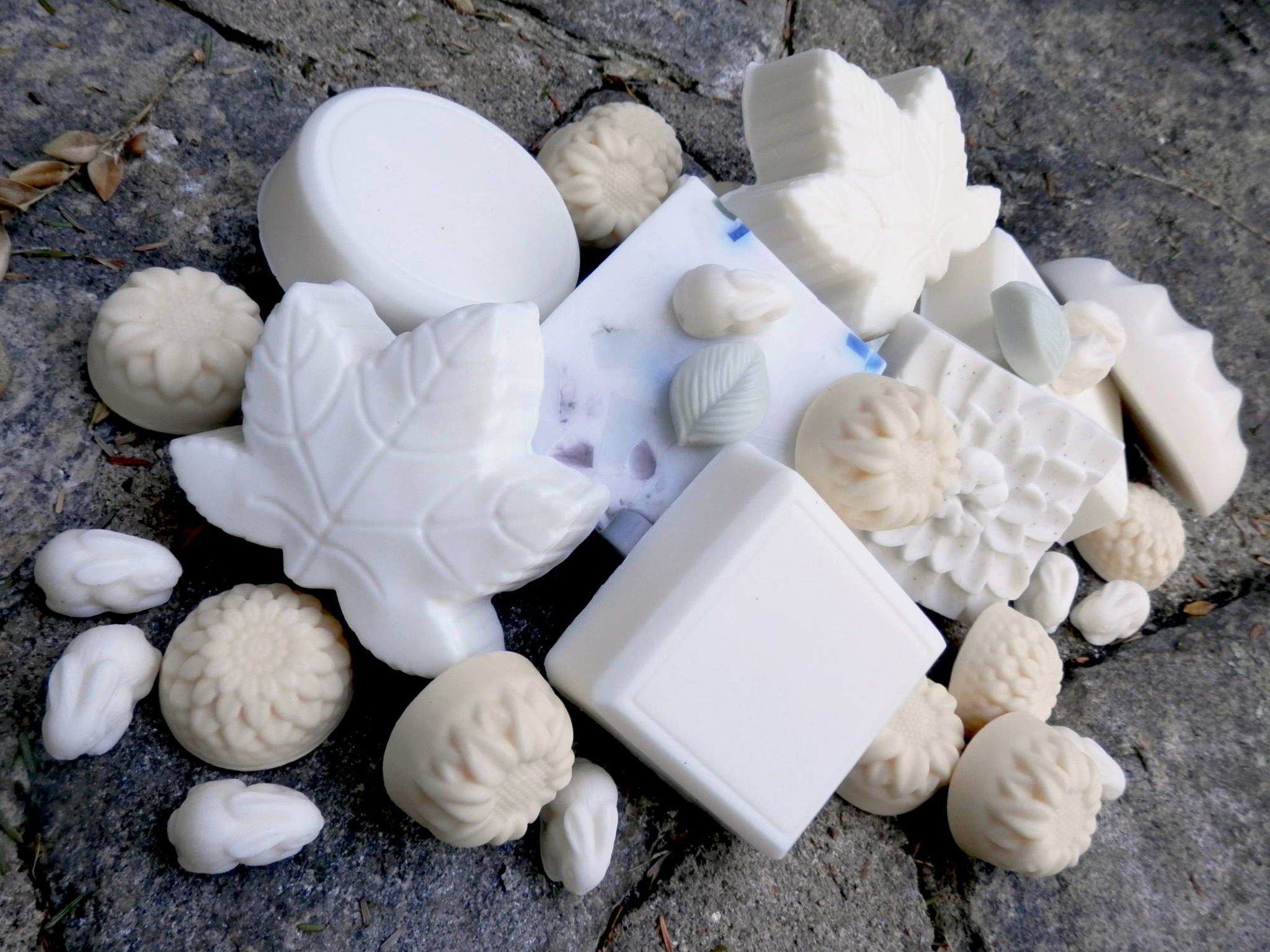 In the near future, you will be able to sign up for our farm WHOLE DIET CSA (Community Supported Agriculture) where you receive a weekly subscription of a wide variety of nutrient dense CERTIFIED ORGANIC and BIODYNAMIC foods from Fields of Gold Farm. Our typical season runs for 30 weeks… that's 30 weeks of awesome foods…from May through November! Every week you will receive a half bushel of mixed produce guaranteed to please. Options for gourmet grassfed meats, pastured poultry, goat dairy items, eggs, plus some surprises along the way like wholesome baked goods and natural honey are available too! Just let us know what you like! Contact us for more information or if you have any questions. Thank you for your interest! Great to serve you!
Our goat milk products can be purchased at the following locations…
Fields of Gold Farm Gourmet Goat Milk Gelato:
Hendersonville Community Co-op – 60 S. Charleston Lane in Hendersonville
Food Matters Market  – 1 Market Street in Brevard
Mill Spring Farm Store – 156 School Road in Mill Spring
Fields of Gold Farm Nourishing Goat Milk Soaps:
Nelon's Feed & Seed – 519 Maple Street in Hendersonville
Thank you for supporting our area local farms and stores! We care about you and your family!